Live Sport in Ned Kelly's!
Top Sport in HD quality. With up to 4 large TVs as well as a full wall Big Screen, we offer coverage of Football, Rugby, NFL, select AFL and GAA as well as many other sports in an atmosphere comparable only to being live at the game with excellent picture and audio quality. We also cater for customer requests. If there's a game you would like to see, contact us and we will do our best to show it. We also open early or late to show games outside of our opening hours.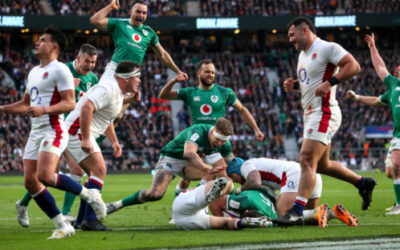 Join us for all the rugby action as the Europe's best teams face off against each other. 04.02 – 18.03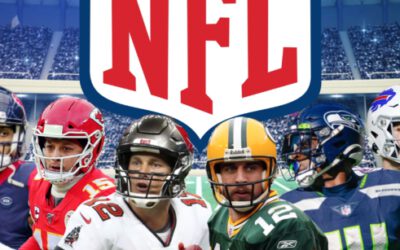 SUPERBOWL LVII Live in Ned Kelly's & Kilians Irish Pub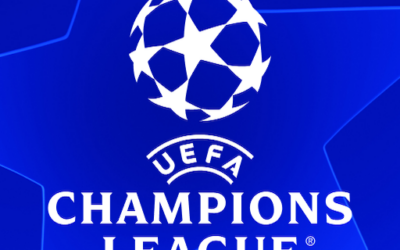 Catch all the Champions League action with live games on Tuesday & Wednesday nights.
February
Wednesday 1st
DFB Cup – RB Leipzig v TSV Hoffenheim 18:00
DFB Cup – FC Mainz v FC Bayern München 20:45
EFL Cup – Manchester United v Nottingham Forest 21:00
Friday 3rd
B'Liga – FC Augsburg v Bayer Leverkusen 20:30
Prem. League – Chelsea v Fulham 21:00
Saturday 4th
Prem. League – Everton v Arsenal 13:30
6 Nations – Wales v Ireland 15:15 
B'Liga – Konferenz 15:30
6 Nations – England v Scotland 17:45
B'Liga – B. M'Gladbach v FC Schalke 18:30
Prem. League – Newcastle United v West Ham 18:30
Sunday 5th
B'Liga – VfB Stuttgart v Werder Bremen 15:30
6 Nations – Italy v France 16:00
B'Liga – VfL Wolfsburg v FC Bayern München 17:30
Prem. League – Tottenham Hotspur v Manchester City 17:30
NFL – Pro Bowl 21:00
Tuesday 7th
DFB Cup – Eintracht Frankfurt v Darmstadt 20:45
FA Cup – Sheffield United v Wrexham 20:45
Wednesday 8th
DFB Cup – FC Nürnberg v Fortuna Düsseldorf 18:00
DFB Cup – Bochum v Borussia Dortmund 20:45
Prem. League – Manchester United v Leeds United 21:00
Friday 10th
B'Liga – FC Schalke v VfL Wolfsburg 20:30
Saturday 11th
Prem. League – West Ham v Chelsea 13:30
6 Nations – Ireland v France 15:15 
B'Liga – Konferenz 15:30
B'Liga – FC Bayern München v Bochum 15:30
6 Nations – Scotland v Wales 17:45
B'Liga – RB Leipzig v Union Berlin 18:30
Prem. League – Bournemouth v Newcastle United 18:30
Sunday 12th
Prem. League – Leeds United v Manchester United 15:00
B'Liga – Hertha Berlin v B. M'Gladbach 15:30
6 Nations – England v Italy 16:00
Prem. League – Manchester City v Aston Villa 17:30
B'Liga – FC Köln v Eintracht Frankfurt 17:30
SUPERBOWL LVII – Kansas City Chiefs @ Philadelphia Eagles 00:30 
Monday 13th
Prem. League – Liverpool v Everton 21:00
Tuesday 14th
Champ. League – P.S.G. v FC Bayern München 21:00 
Champ. League – AC Milan v Tottenham Hotspur 21:00
Wednesday 15th
Prem. League – Arsenal v Manchester City 20:30
Champ. League – Borussia Dortmund v Chelsea 21:00
Champ. League – Club Brugge v Benfica 21:00
Thursday 16th
Europa League – Barcelona v Manchester United 21:00 
Friday 17th
B'Liga – FC Augsburg v TSG Hoffenheim 20:30
Saturday 18th
Prem. League – Aston Villa v Arsenal 13:30
B'Liga – Konferenz 15:30
B'Liga – B. M'Gladbach v FC Bayern München 15:30
B'Liga – Eintracht Frankfurt v Werder Bremen 18:30
Prem. League – Newcastle United v Liverpool 18:30
Sunday 19th
Prem. League – Manchester United v Leicester City 15:00
B'Liga – Union Berlin v FC Schalke 15:30
Prem. League – Tottenham Hotspur v West Ham 17:30
B'Liga – Borussia Dortmund v Hertha Berlin 17:30
B'Liga – Bayer Leverkusen v FSV Mainz 19:30
Tuesday 21st
Champ. League – Liverpool v Real Madrid 21:00 
Thursday 23rd
Europa League – Manchester United v Barcelona 21:00 
Saturday 25th
6 Nations – Italy v Ireland 15:15
6 Nations – Wales v England 17:45 
Sunday 26th
6 Nations – France v Scotland 16:00
March
Saturday 11th
6 Nations – Italy v Wales 15:15
6 Nations – England v France 17:45 
Sunday 12th
6 Nations – Scotland v Ireland 16:00
Saturday 18th
6 Nations – Scotland v Italy 13:30
6 Nations – France v Wales 15:45
6 Nations – Ireland v England 18:00